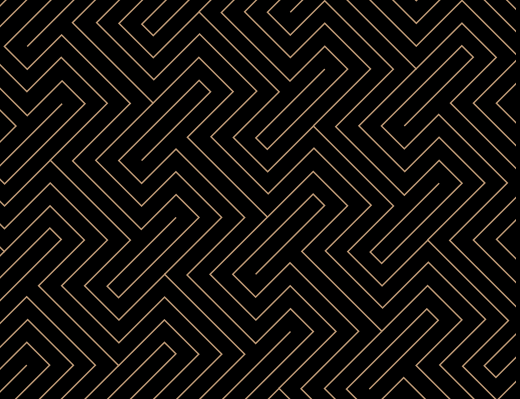 May 21, 2023
Antwerp, May 21, 2023 – Blackstone (NYSE: BX) today announced that private equity funds managed by Blackstone ("Blackstone") have acquired the International Gemological Institute ("IGI") from Shanghai Yuyuan Tourist Mart (Group) Co. , ltd. (SHSE: 600655), a subsidiary of Fosun, and Roland Lorie, which belongs to the founding family.
Founded in 1975 in Antwerp, IGI is a world leader in the independent certification of diamonds, gemstones and jewellery, with a global footprint of 29 laboratories and 18 gemological schools in 10 countries. IGI is the first gemological laboratory in the world to hold ISO accreditation for natural and synthetic diamonds. Since 2005, IGI has pioneered lab-grown diamond certification, opening authentication and standardization to a rapidly growing industry.
Mukesh Mehta, Senior Managing Director of Blackstone Private Equity Group, said, "IGI has spearheaded the certification of natural diamonds, lab-grown diamonds and colored stones, becoming a global market leader and giving confidence to manufacturers, retailers and consumers around the world. We bring the best of Blackstone to the business – our operational expertise, technology capabilities and global experience in building successful businesses to help the company expand its global footprint.
Haide Hong, Senior Managing Director of Blackstone Private Equity Group, said, "We have been extremely impressed with the development of IGI under the strong leadership of its management team and with the support of Fosun, and we are delighted to partner with IGI to help accelerate its growth trajectory. growth. With its strong brand and reputation for upholding the highest standards of quality and authenticity, IGI is well positioned to benefit from the growing popularity of gemology.
Roland Lorie, CEO of IGI, said, "IGI has a proven track record for nearly 50 years since we founded the company, and we are delighted to entrust Blackstone with taking IGI to its next stage of development. IGI has been a pioneer in developing products that meet the expectations of manufacturers, retailers and consumers. Under Blackstone's patronage, we intend to get even closer to the consumer and grow the business exponentially. The company's management team is excited to welcome Blackstone and to consolidate and grow our market-leading position through Blackstone's scale, expertise and global network.
Kevin Shikun, Co-Chief Investment Officer of Fosun and Co-Chairman of Yuyuan, said, "We have had the pleasure of working with Mr. Roland Lorie and the management team who have driven IGI's rapid growth over the past four years. Today, IGI's business is more diverse and robust with a more globalized landscape. We believe that IGI is about to embark on a new adventure of rapid growth with the global synergy of Blackstone. As the flagship of Fosun's investments in the consumer sector, Yuyuan expects positive impacts on its finances from this sale and increased focus of resources on key business strategies and projects.
Deutsche Bank, Ernst & Young, Deloitte and Freshfields Bruckhaus Deringer acted as advisors to Yuyuan and Roland Lorie in connection with the transaction. KPMG, Simpson Thacher & Bartlett and Cyril Amarchand Mangaldas acted as advisors to Blackstone.
About Blackstone
Blackstone is the world's largest alternative asset manager. We seek to create positive economic impact and long-term value for our investors, the companies in which we invest and the communities in which we work. We do this by using amazing people and flexible capital to help companies solve their problems. Our $991 billion in assets under management include investment vehicles focused on private equity, real estate, private and liquid credit, infrastructure, life sciences, growth equities, government securities and secondary funds, all on a global scale. Further information is available at www.blackstone.com. Follow @blackstone on LinkedIn, Twitter and Instagram.
About IGI
The International Gemological Institute (IGI) has 29 laboratories and 18 teaching institutions in major diamond and jewelry centers around the world. For 48 years, IGI has provided the fine jewelry community and consumers with a wide range of services, including reports on natural and lab grown diamonds, reports on the grading and origin of colored stones, as well as jewelry identification and appraisal reports. With the increase in the number of lab-grown diamonds on the market, IGI selects millions of natural and lab-grown diamonds so that the industry and consumers receive the product they expect. Regardless of location or market, an authentic IGI lab report is the common language of trust in the world of gemology. For more information about IGI, visit https://www.igi.org/.
About Yuyuan
Yuyuan, listed on the Shanghai Stock Exchange (Code: 600655), is Fosun's flagship consumer sector platform. Yuyuan owns and operates core commercial properties in the historically renowned Yuyuan-Bund district in the heart of Shanghai, attracting over 50 million visitors annually. Yuyuan also owns Laomiao Gold, one of the largest gold and jewelry chains in China, Tuopai Shede Spirits, a leading liquor distillery in China, and more than 10 recognized brands in industries such as watchmaking, cosmetics, TCM health and culture & creativity.
Media Contact
Ellen Bogard
(email protected)
Tel: +852 3651 7737