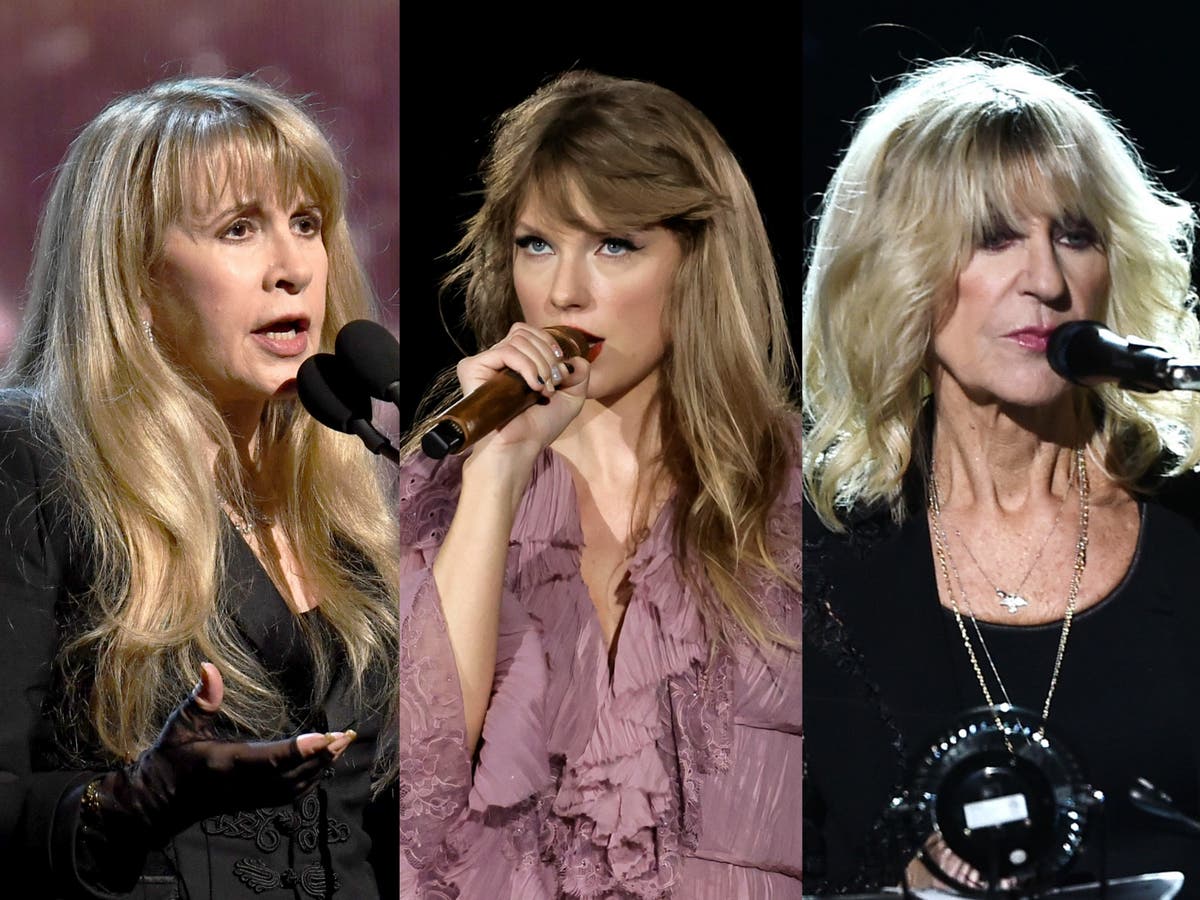 Stevie Nicks has publicly thanked Taylor Swift for a song that expresses her feelings after the death of her good friend and bandmate, Christine McVie.
Nicks and McVie had worked together as members of Fleetwood Mac since the early 1970s and often spoke of their close friendship.
McVie died in November 2022 at age 79 following a stroke. She had also been diagnosed with metastatic cancer.
Near the end of her show in Atlanta, Georgia, on Monday (May 22), Nicks opened up about how much Swift's song "You're On Your Own, Kid" meant to her.
"Thank you Taylor Swift for doing me this favor. And that is: writing a song called 'You're On Your Own, Kid,'" she told the crowd.
"It's the sadness of what I feel. As long as Chris was halfway around the world…we didn't need to talk on the phone.
"We would go back to Fleetwood Mac, walk in and say, 'Hello sister, how are you? There wasn't… never a minute had passed. Never an argument in our entire 47 years, ever.
Nicks, 74, went on to explain that Swift's song about going through life's difficulties alone resonated with her after the loss of her mate.
"So when it was the two of us, we were both 'alone, kid'. We always were. And now I have to learn to be 'all alone, kid', on my own.
Enjoy unlimited access to 70 million ad-free songs and podcasts with Amazon Music Sign up now for a 30 day free trial
Register
This isn't the first time Nicks has checked out the name of the work of young artists who see her as inspirational.
After news broke of McVie's death, the "Edge of Seventeen" singer appealed to Haim's words in a tribute.
Using their 2020 song "Hallelujah," which is about the wonder and gratitude of brotherhood, Nicks shared a handwritten note with the lyrics, "Why me, how did I get this? Alleluia."