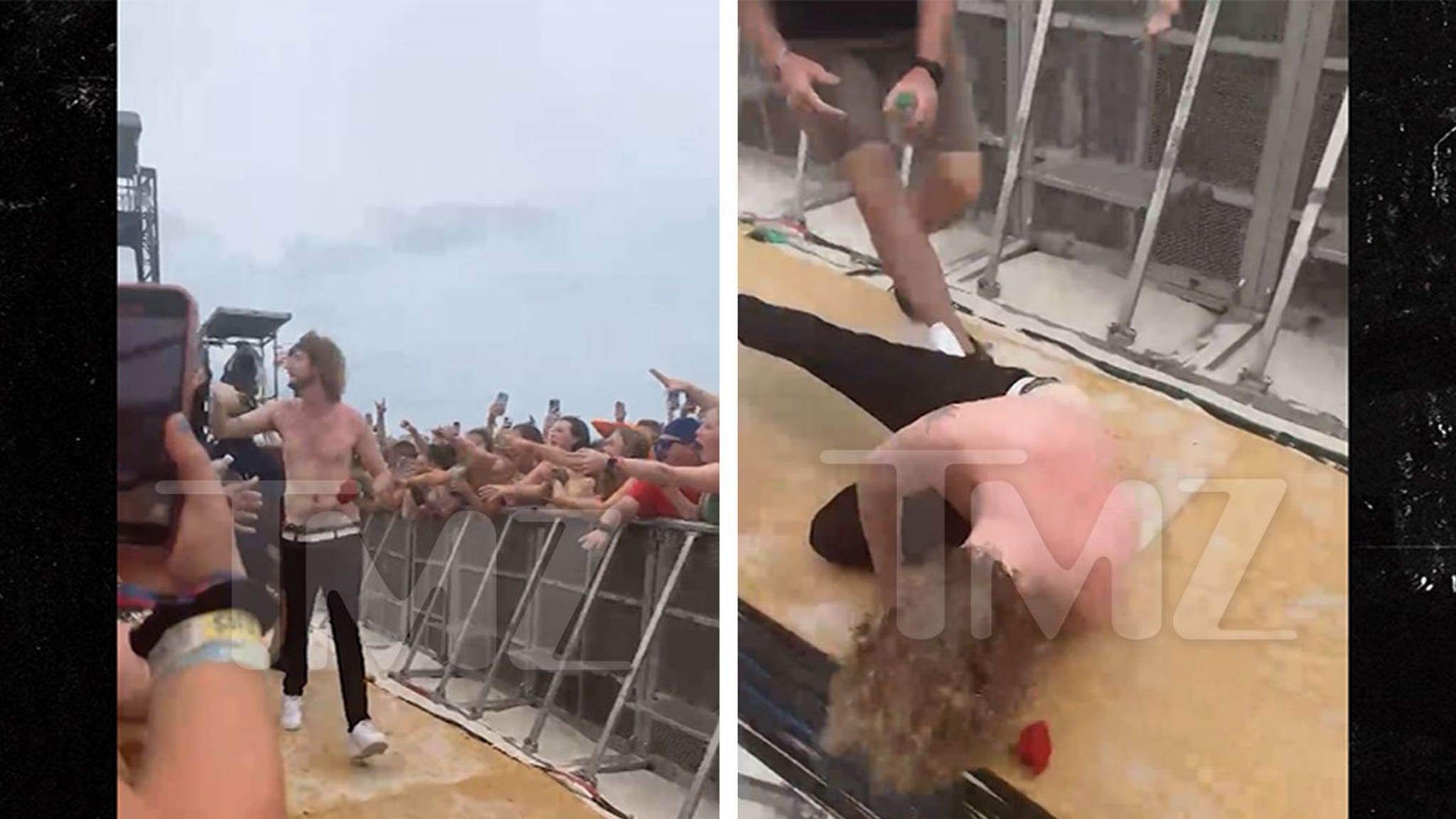 Exclusive
The sauce





Show fans love, fall hard!!!





Big Spill at Hangout Fest




05/23/2023 12:30 a.m. PT

The sauceis recovering from a massive fall while doing something nice for his fans – and the crash likely had the crowd singing his song "Oops!!!"
Gravy was in Gulf Shores, Alabama, performing at the crowded Hangout Music Festival on Sunday, and this video shows how brutal the fall was as he did a little crowd work.
As you can see, the "Betty" rapper was walking down a path, with fans on either side and handing out roses on the way back to the stage. The dude never saw the slightly raised plywood in his way, and let's just say… The sauce was tripping, hard.
Keep in mind he's about 6'6″ so that's a long way down!
The sauce went through, and after 2 security guards helped him up, he finished the show…and we learned he was playing injured.
Sources with direct knowledge tell TMZ … Gravy suffered a broken left elbow and a broken right wrist. He initially thought a couple of Advil would be enough, but when he went to the emergency room on Monday, doctors discovered the broken bones.
You'll recall…earlier this year, Gravy told us he was excited about some projects it simmers in 2023, including a supposed collaboration with the rapper Quavo.
He was surely thrilled with that festival gig too… before he hit that big bump in the road.